• Hand Painted Art • Original Painting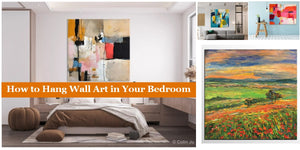 How to Hang Wall Art in Your Bedroom Adding art to your bedroom can be a fun and easy way to bring color and personality to your space. From canvas prints to framed photos, there are many different types of art you can choose from to hang in your bedroom. However, before you start hanging art on your walls, you need to consider a few things. View and Buy Beautiful Hand Painted Wall Art for Living Room Decor >> Abstract Wall Art Paintings, Ballet Dancer Painting, Modern Paintings, Paintings for Living Room, Dancing Painting, Custom Abstract Painting for Sale First,...
---
• Hand Painted Art • Home Decor Ideas • Original Painting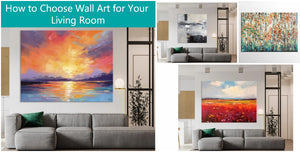 How to Choose Wall Art for Your Living Room View and Buy Beautiful Hand Painted Wall Art for Living Room Decor >> Choosing art for your living room can be a daunting task, but it can also be an enjoyable experience. This article will provide guidelines on how to choose the right art for your living room, from the size and shape of the art to the colors and themes you want to incorporate. Abstract Art Landscape, Canvas Wall Art Paintings, Mountain Landscape Painting, Custom Landscape Oil Painting The living room is often the first room that guests see when...
---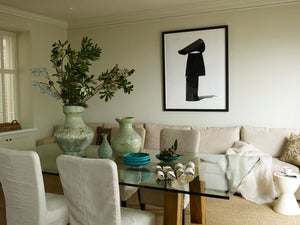 Lighten a traditional setting, deepen a transitional one, establish a palette — abstract art can give more than just modern rooms a boost   I wish I had a dollar for every time I've heard someone say, "Abstract art wouldn't look good in my house." I'd have a lot of dollars. It's a common misconception that abstract art works only with a modern aesthetic. Although it does look great in modern settings, it can light up the most traditional of interiors as well. One of my objectives in designing a room is to expose clients to things they wouldn't intuitively...
---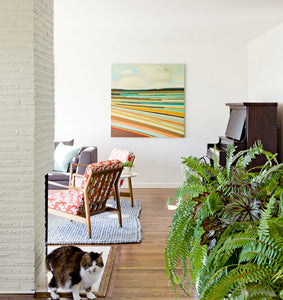 No print or poster can rival the power of an original painting, chosen by you, for where you live There's no doubt that buying prints and posters is fun (and affordable) — but there's a lot to be said for saving up for a piece of one-of-a-kind art. If you've been sticking with framed prints, let these 10 reasons tempt you into your neighborhood gallery to peruse the paintings instead. 9 Reasons to Buy a Painting
---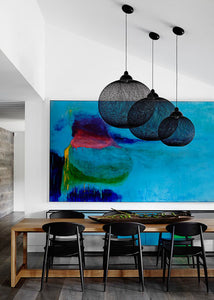 Can't wait to display that collection of pictures or artwork but stuck on how to hang it? Don't feel bad. There's a lot to consider in terms of symmetry, picture size and frame style. To get started, take a look at these eight different approaches to displaying your art and photos.     1. Linear What it is: Pictures are hung in a line – either horizontally or vertically. This style emphasizes rhythm and balance. Benefit: A linear configuration works especially well with pieces that are the same size and are framed with the exact same frame. Size of wall...